Guinea Bissau…a bitter sweet experience!!!!
Well here's a few things I would like to say about the fishing experience in guinea Bissau..and it not all good.
The hotel Kasa Africana on the island of Bubaque we stayed in was a lovely place, swimming pool, beautiful garden and very well run, their chef was excellent. Food was good, about 70% of the time it was various fish dishes, but we also had steak, goat and chicken at some meal times...only gripe was sometimes we did not eat till really late in the evening - 10.00pm - 10.30pm!!!
We caught many fish, think the count was 24 different species of fish, most of which fought like crazy steam trains, we also lost many more bigger fish than we landed because our fishing gear was getting: shredded, snapped, chaffed, busted etc. etc as most of the bottom was covered in rocks that were like razors coupled with seriously hard fighting fish. We were not fishing light, started with 80lb braid and 60lb mono leaders, these were trashed in seconds, so we moved up to 130lb leaders…trashed again, so 200lb should do it, well no, that got done most of the time lol.
Most memorable fish were the jacks, cobia, snappers and Lear fish, we also caught big guitar fish, stingrays, some huge that we're never landed, my mate had one on for an hour and fifteen minutes, did not see the fish, but ended up breaking the 80lb braid like cotton in the end
Now here's some Safety issues and events that will stop me returning back to this place...if anyone is thinking of visiting this place, read on!
There are no hospitals that can treat serious injuries / illnesses, so if you had some sort of accident out on the islands, (and it would be very easy to have an accident after seeing big fish thrashing around on a twenty foot boat with 6/0 owner treble hooks flying everywhere for the duration of our stay) then god help you!! Only mode of transport to get to the mainland is by small plane that has to be booked in advance to come and take you off the island or by boat and this can take 3 hours to get there or more due to weather conditions!
Not that the hospitals on the mainland are that much better than being on one of the islands! They do not have any electricity on the mainland or islands, just electrical generators! If they go down, then you will have your operation with torch or candlelight!! Again it's got to be an accident waiting to happen to someone visiting this place.
Boats are only have a single outboard engine and go to fishing spots with two anglers and skipper, so in the event of break down, you are stuck out there until someone comes to get you, only if your lucky enough to be in radio contact as they only have hand held radios and simple navigators, if your unlucky, the camp will only notice when you do not return at the normal time of approx. 7pm, you maybe 2 hours away from home, it gets dark at 8 pm, so you may well be out there for the night before someone comes to try to find you the next day because of no radio contact!!! There's no guarantees anyone will find you either, you may not see any boat traffic all day, its not like English shipping lanes where there is lots of boat traffic and you have a good chance of being spotted by another vessel. Trips can take you about fifty miles from base and maybe 20 miles offshore!!!
If the boats worked in pairs, then it would be much safer if one or the other boat malfunctioned, but most of the time they don't.
Our departure date from the islands to the mainland to go home was on the Friday 13th April and man did that date live up to being unlucky...on the morning of our departure I was informed by the hotel owner gilles there was a huge problem, the army had taken over guinea Bissau and rocket launched / machine gunned the presidents home and kidnapped him...nice place eh?
Consequently they shut off most of the town and all flights from the airport all cancelled until problems were resolved with their government...just what we needed!!! At this stage, we had enough of the fishing and just wanted to get back to England!!! Not a very nice thought having to get to your airport in the middle of a war zone and staying in a hotel for approx. 6-7 hours before your flight...man O man you couldn't make it up.
So to add a conclusion to this trip...was the fishing good? well yes it was at times very good, however, the other factors I have mentioned above far out weighed the risks taken here and this would prevent me from personally returning, I don't believe I'm a lucky man and the risk factor is sky high for getting hurt or worse at this location. I would like to think most things safety wise are covered if you travel to any destination in the world...as I said if something serious happens out here then god help you!!!
Luckily I did not have any accidents apart from a very small hook going in to one of my fingers barb and all, luckily the barb was tiny and pulled out easily enough, however if a larger hook was to go into your body, then you have yourself a really big problem.
After staying in our hotel for another 4 days, we were eventually evacuated to Senegal, after an 8 hour boat ride up the Atlantic from our island, we had to make our own way from here in a cab into Gambia and had to provide some more air tickets at the cost of £1300 sponduliks to our self's until we can reclaim our flights back from our insurance company's? flew out of Gambia at 10.45 pm…thank god.
Landed in Brussels at 6am and had to wait all day in Brussels air port till 4.45pm to get back to Heathrow, man was that a long day!!!
All I can say its great to be back in the UK even though the weather is the pits and the fishing is shite… I love you Blighty… here's a few Pics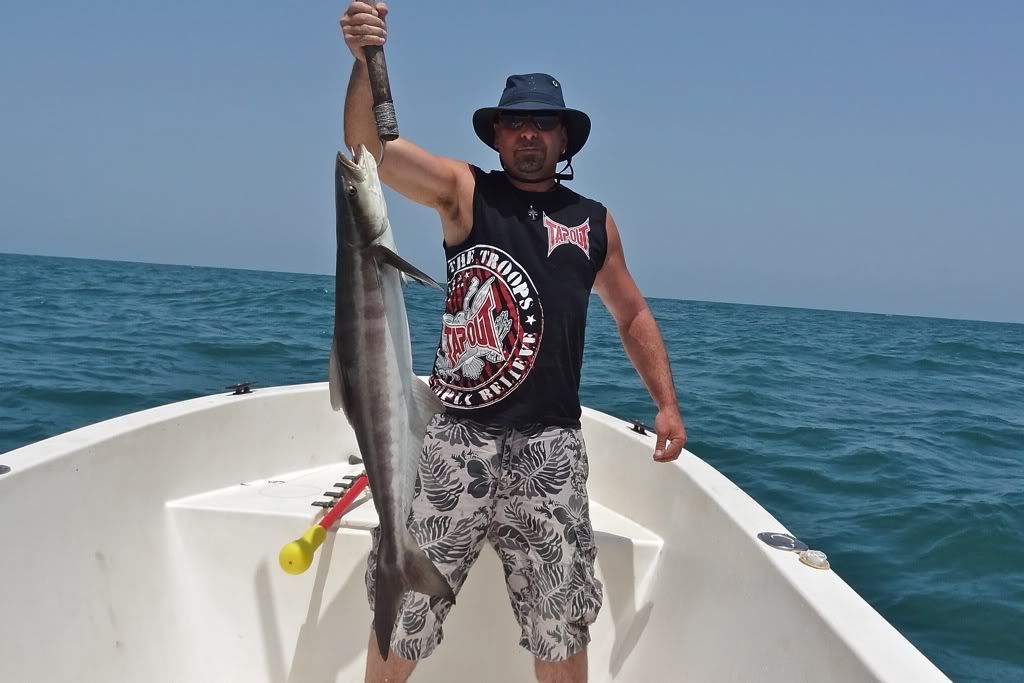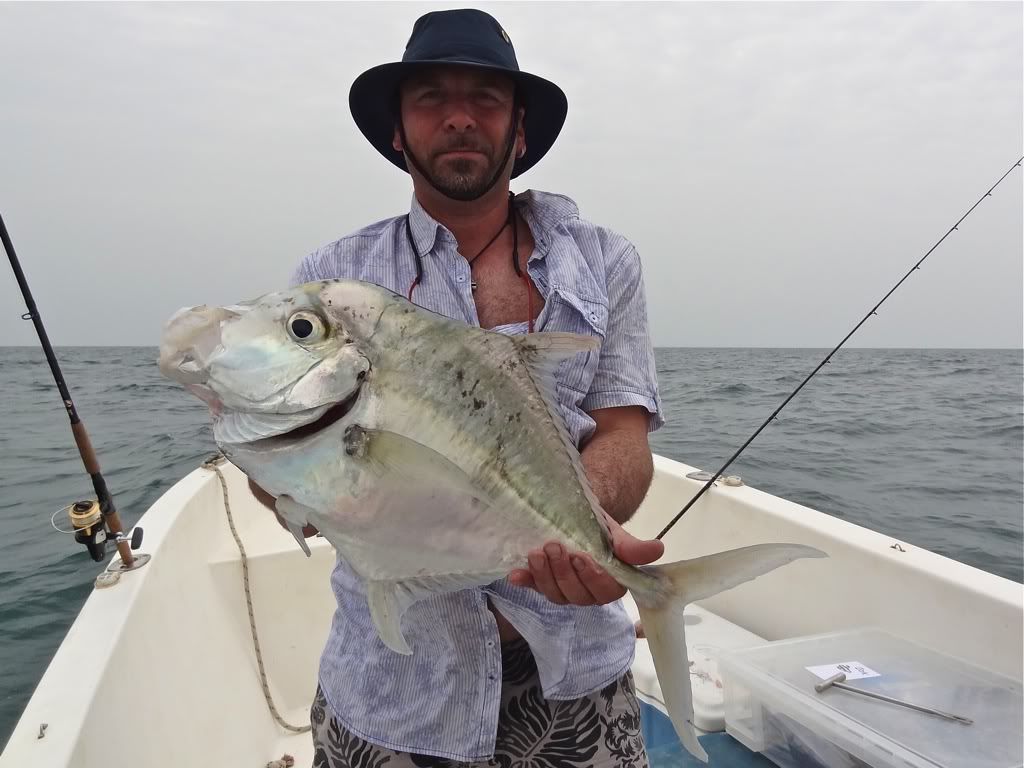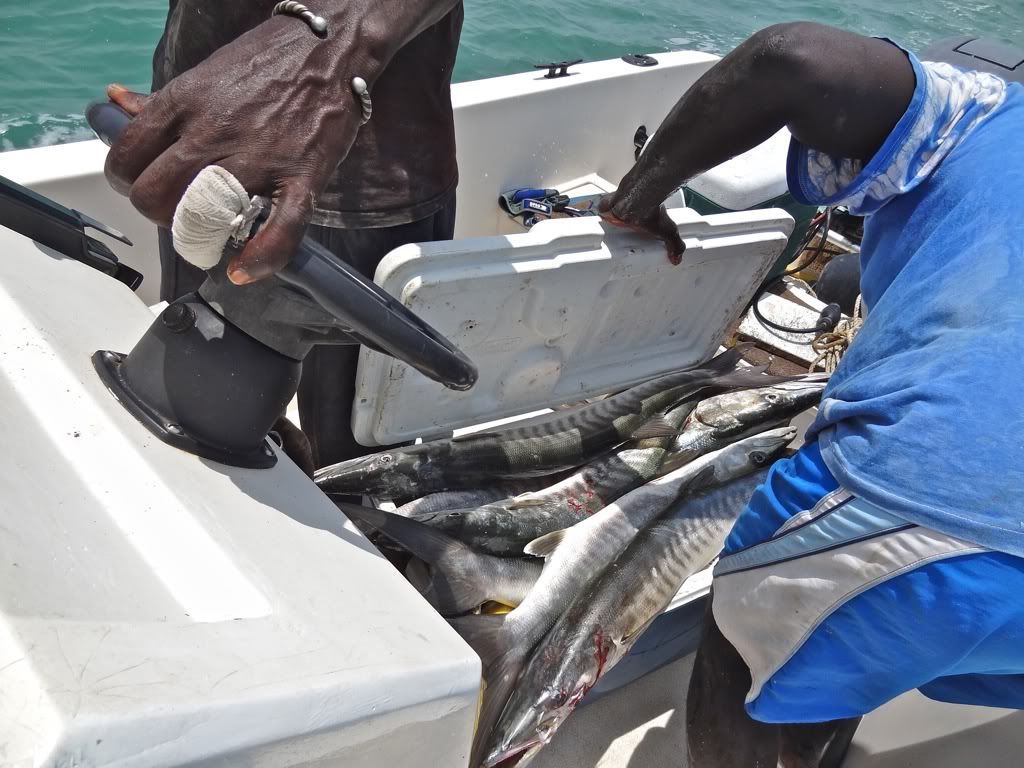 Got loads more pictures and vids, let me know if you want to see more?